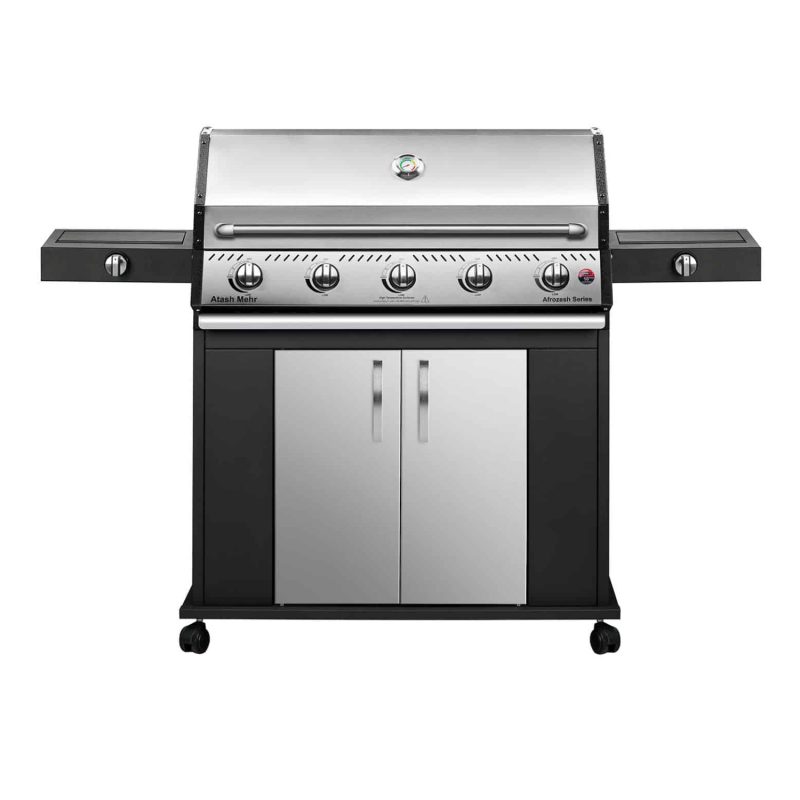 Gas barbecue Afrozesh 203
Gas barbecue with radiant side oven, afrozesh 203, is a professional barbecue, equipped and practical suitable for those who want all the facilities in one place. Radiant side oven for cooking steaks and juicy meats, cooking stove and baking tray with trapezoidal lid for preparing all kinds of food and kebabs, sweets and cakes.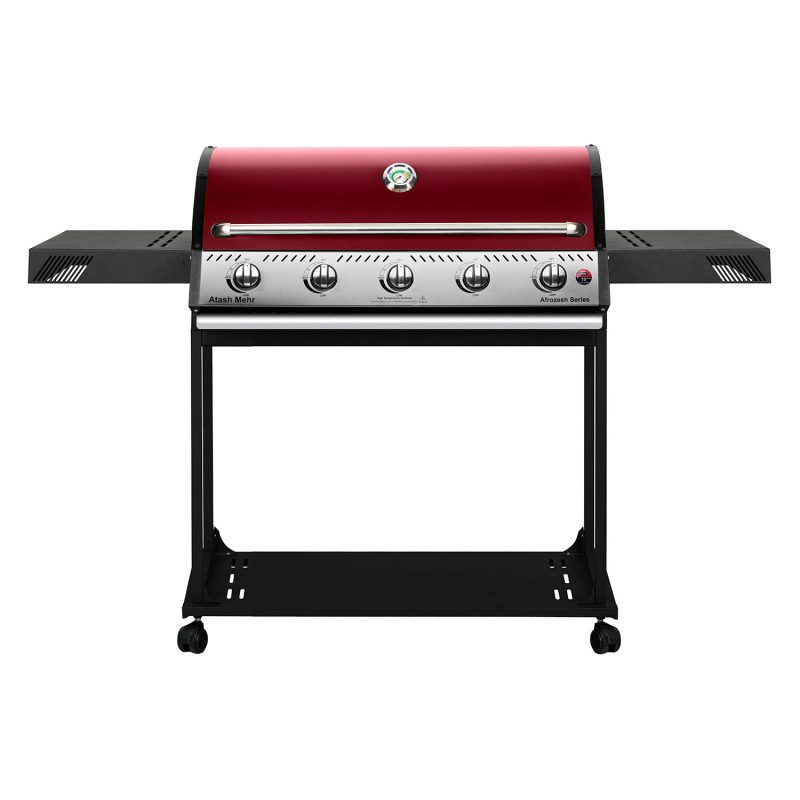 Gas barbecue Afrozesh 100
Gas barbecue afrozesh 100 has been designed and built by prominent engineers with the latest knowledge in the world. This barbecue is made using the highest standard and stainless steel and all parts and equipment of this barbecue are made of the highest quality raw materials.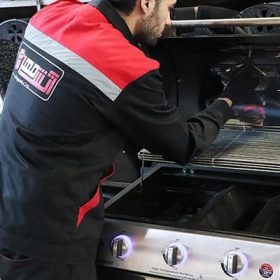 We will always be by your side
10-year warranty with lifetime after-sales service
A 10-year warranty and quality after-sales service assure you that Atashmehr will be the last gas barbecue you buy.
In 2013, we started producing different types of gas and charcoal grills with the slogan "the pleasure of being together". We started the "pleasure of being together" from ourselves first. Our professional and capable staff has created a unique experience of empathy, innovation, prosperity and customer orientation in the workplace and has been able to produce products that it is proud of. Our goal is to be able to give the customer the pleasure of being together and the pleasant experience of healthy cooking.
We started by defining and determination a distinctive product, comparing, studying and reviewing the world's top products, and through careful research, selected reputable business partners, especially in the field of providing suitable machinery and quality parts. We formed teams of technical professionals in engineering, research and development, production, sales, etc., and moved forward with strength.
Our main focus is on our products. Products that can fulfill our slogan. We have always considered customer satisfaction. The secret of our products' brilliance is that they are distinctive. We explore the world to produce the best. Yes, we dare to claim that the Atashmehr Team is constantly monitoring the best and latest achievements and barbecue products in the world and updating its knowledge and technology. We look to the future and compete with the top international products.
Atashmehr is proud to have been a successful model in production, teamwork, dynamic and motivated workforce, training, innovative products and attention to customer need, and has succeeded in obtaining ISO 9001 certification.All our hope and motivation is to warm your circles with the fire of love and friendship and to see a smile of satisfaction and joy on your faces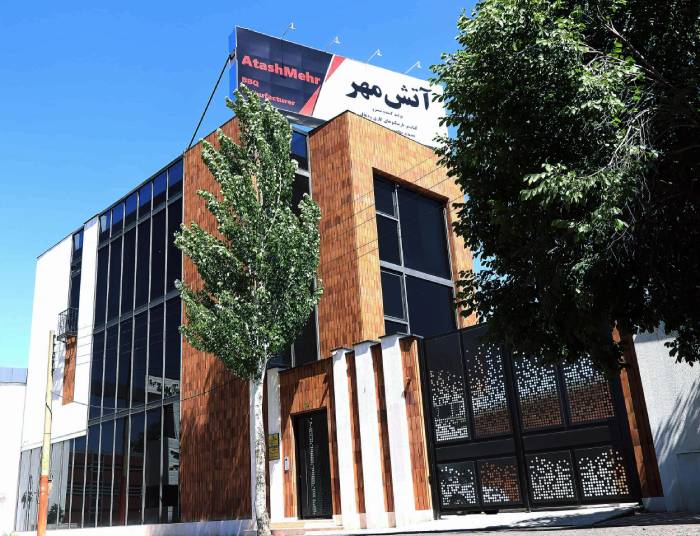 Atashmehr has sent all kinds of barbecues and barbecues to all over Iran for the well-being of our dear compatriots, so that the customer can receive her product at home.
By using the possibility of online payment through secure banking portals, you can safely complete your payment with any of the bank cards that are members of the Shetab network.
Using the spare parts provided on Atash Mehr website, use your barbecue safely for a longer period of time and you will never face a shortage of parts.
To make better use of any of the products of Atash Mehr, you can buy the accessories you need when you buy the main product or any time after it.
Atashmehr, the pleasure of being together